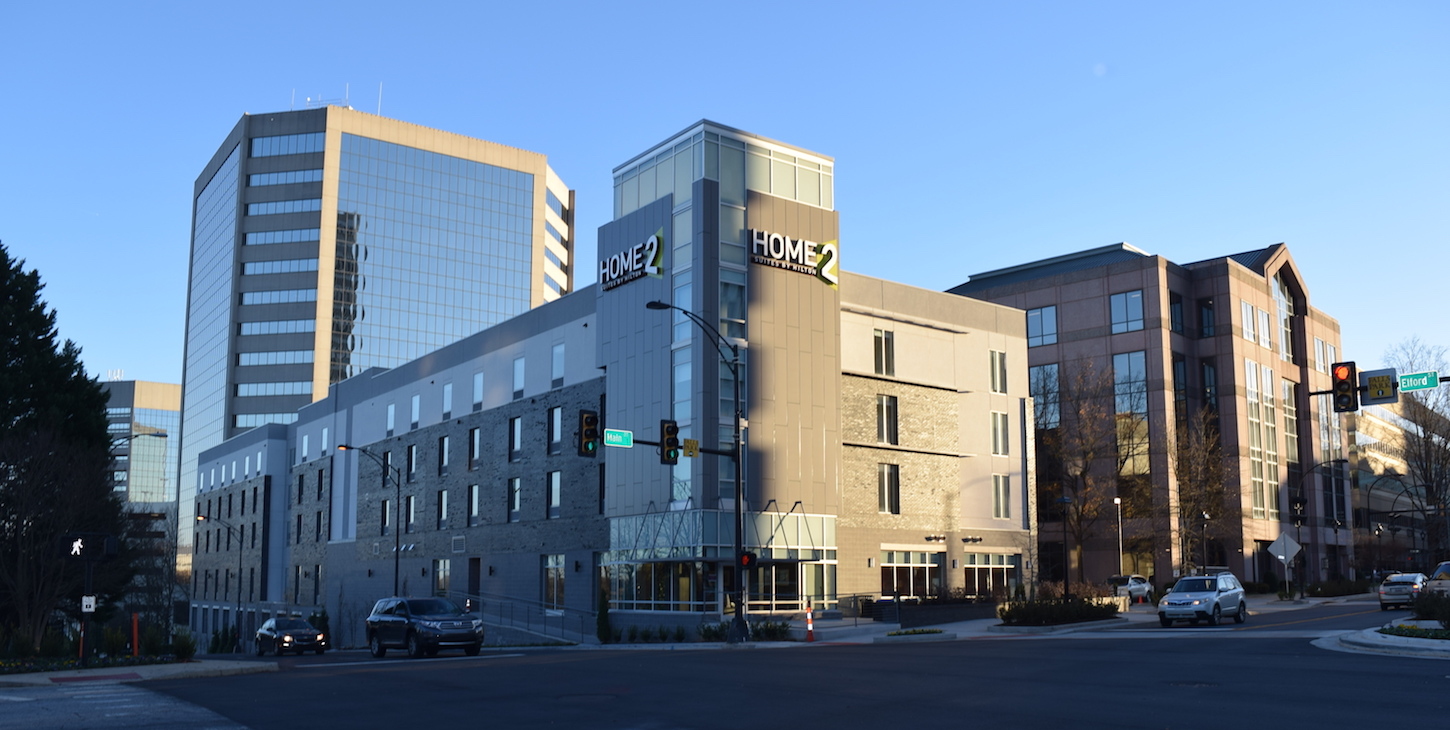 In 2013 Sycamore Investment Group began the design process for a multi-million dollar hotel project in downtown Greenville. The hotel will be a 72,584 SF facility including a pool and patio area, as well as a 2-story underground garage. The structure consists of 3 levels of load bearing light gauge, long span metal deck on 2 levels of concrete . The lateral system consists of combination of cast in place and CMU shear walls.
Owner
Sycamore Investment Group
Project Description
Structural and civil engineering design for a new Greenville hotel on North Main Street.

Size
72,584 SF
Structure Type
Load bearing light gauge, long span metal deck on 2 levels of concrete
Architect
RBA
Contractor
EMJ
Year Completed
2016