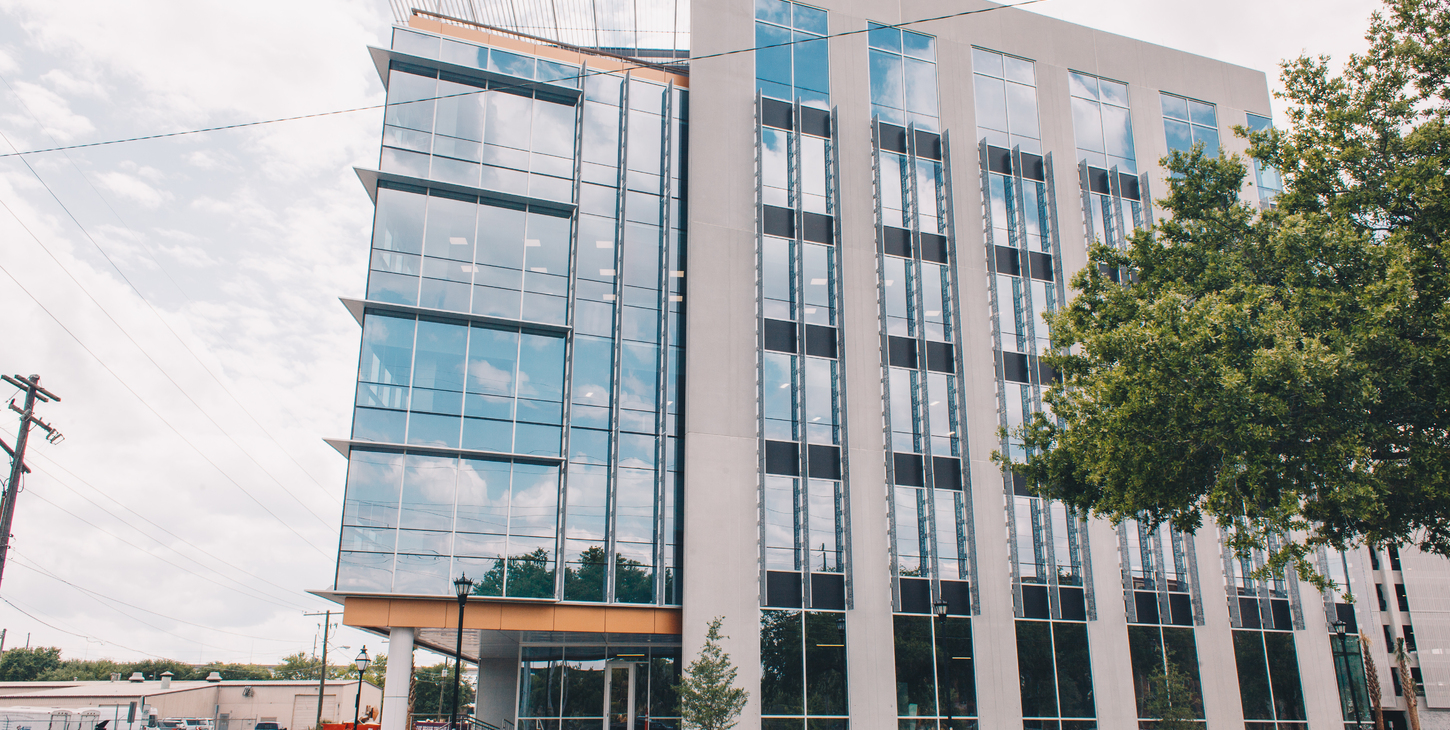 Charleston Technology Center is a 92,000 SF, 5-story tech incubator to serve Charleston, with easy access to I-26 and Highway 17. The Center will feature office spaces for up to 15 people, perfect for growing tech firms. The ground floor will feature retail and restaurants.
Challenge
Located in an extreme wind zone, extreme seismic zone, and falls within an AE
Flood Zone, which requires flood proofing.
Size
92,000 SF, 5 Floors Plus Functional Rooftop
Structure Type
Post-tension concrete
Architect
Bello Garris Architects
Contractor
Samet Corporation
Year Completed
2021